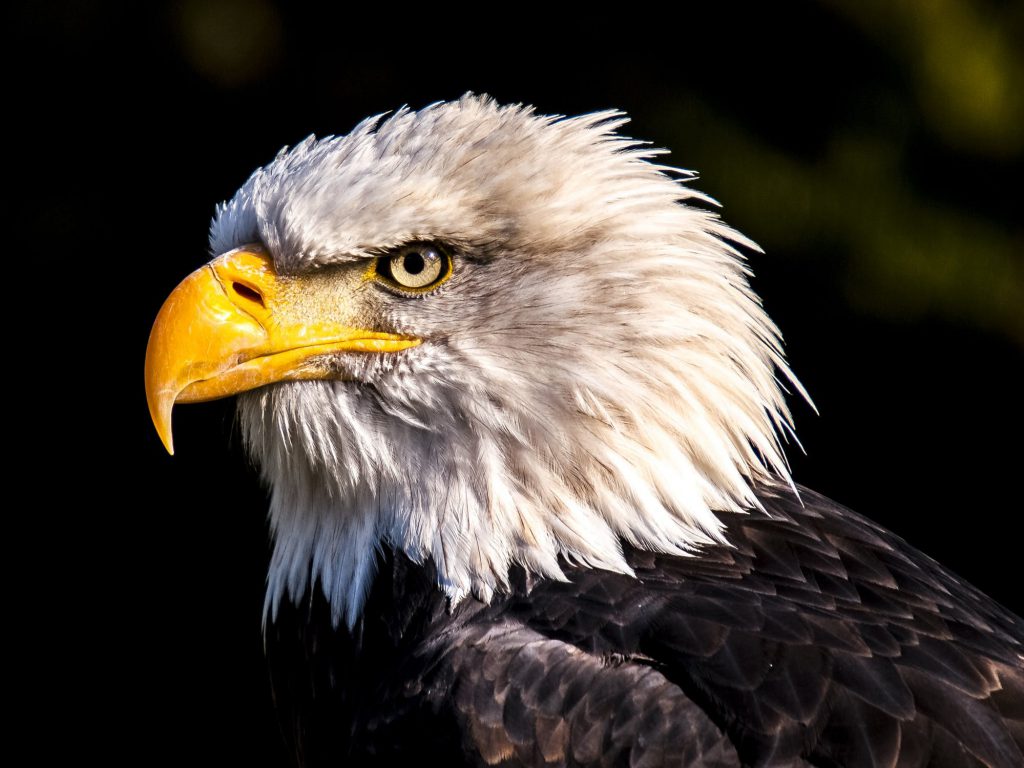 By John Buck
Dead drifting my canoe along a stretch of the upper Connecticut River a few miles upstream of the Wilder dam, a flash of white against the dark green pine background revealed the perching spot of an adult Bald Eagle. I had been receiving credible reports of a pair of eagles in the area and wanted to see if I could confirm a nest or at least a territorial pair. Remaining motionless for fear of flushing the bird, I waited in hopes it might reveal a second adult or even a nest. Eagle nests are unusually difficult to spot by themselves, despite measuring as much as 6 feet in diameter and weighing several hundred pounds.
The upstream breeze counteracted the river's current allowing me to remain in place for nearly an hour. A second bird never appeared and whether the eagle decided I wasn't worth the risk of remaining, or it was hungry, or simply wanted to see more of the river, it flew off to the north. With a mighty push of its legs, shaking the pine bough as it released its grip, and a few deep powerful strokes of its 6-foot wingspan, the eagle was soon out of sight. Though I had seen many eagles over the years, my feelings of awe and inspiration were just as profound as my first encounter so many years ago. It is no wonder the peoples of the Wampanoag, Pequot, Abenaki, and Quinnipiac, were among the many first Nations to revere the Bald Eagle and place them highly within their tribal rituals and customs.
Ever since the Continental Congress officially adopted the eagle in 1782 as our nation's national symbol, the species has had a remarkably difficult existence during the past 200 years. Habitat loss due to extensive land clearing and polluted waterways, popular fashion using wild bird feathers, persecution, and later, the introduction of DDT into the food chain resulted in an estimated population of less than 500 nesting pairs in the lower 48 states by the 1960s. And, no nesting pairs were found in the Connecticut River basin as recently as 30 years ago. In fact all of New England was void of nesting Bald Eagles except for some of the coastal and more remote habitats of Maine.
Today's eagle population is a different story.
For the rest of the story, join the Estuary community and subscribe today. Our inaugural issue will appear on March 1, 2020.