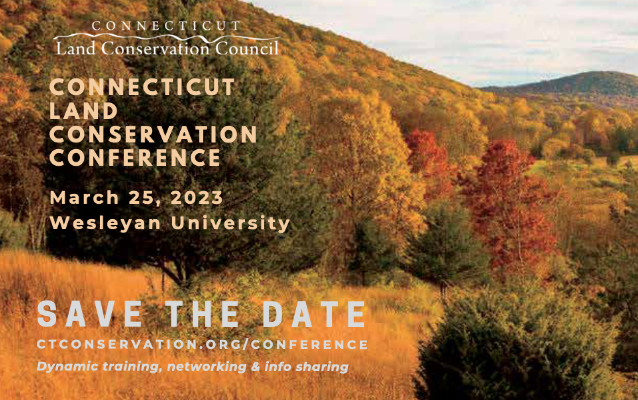 Connecticut Land Conservation Council's
Connecticut Land Conservation Conference
March 25, 2023
Wesleyan University
The conference promises dynamic training and networking opportunities for the land conservation community. Land trusts are important partners in the watershed. Estuary magazine is a sponsor and will hav a table at the conference. Sign up and stop by our table!
Hosted by the Connecticut Land Conservation Council (CLCC), the annual Connecticut Land Conservation Conference is the largest conservation gathering and only land trust convocation of its kind in Connecticut. Attracting hundreds of attendees from Connecticut and beyond, the Annual Conference provides dynamic training, networking, and information-sharing opportunities for board members, staff, and volunteers from Connecticut's many land trusts and conservation organizations.
Find out more and register (open in early 2023) at ctconservation.org/conference.
Subscribe Today