Eleanor Robinson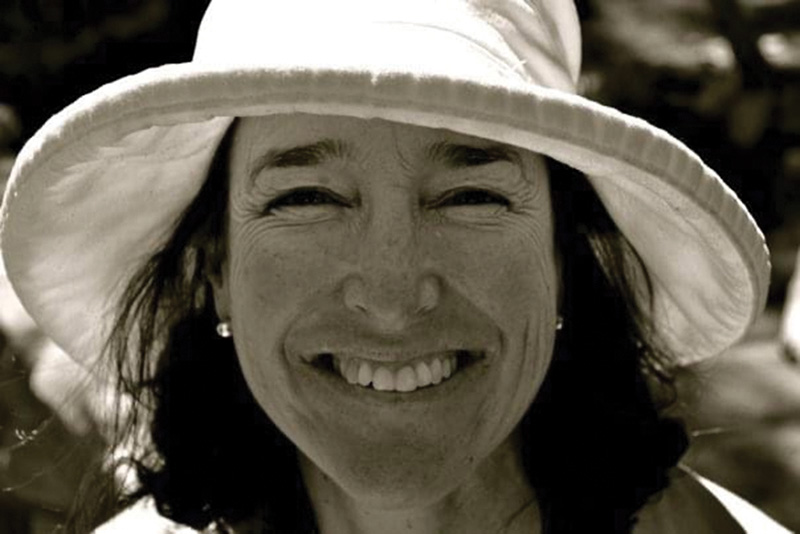 We lost a dear friend and colleague, and a formidable advocate and evangelist for the environment, when Eleanor Gamble Perkins Robinson died on January 2 of this year. Eleanor contributed articles to each of the first three issues of Estuary before she withdrew due to her illness, nonsmokers lung cancer. As a young girl growing up around the wetlands of Long Island, she was inspired by the world-famous ornithologist Roger Tory Peterson. Later in life, with little time to spare, she found her calling and her legacy by sparking the founding of the Roger Tory Peterson Estuary Center in Old Lyme, Connecticut, now associated with the Connecticut Audubon Society.
Eleanor once explained to us that her core academic training was as a "science communicator": in the mornings, she led a class of fifth graders, and in the evenings, she spoke to groups of sophisticated adults—doubtless, some of them climate skeptics.
Eleanor's undergraduate degree was in botany. She received a master's in science journalism. She raised three daughters while her beloved husband, Mark, was rector of Calvary Church in Stonington, Connecticut. Throughout her adult life, she kept her hand in environmental work around the globe, from banding birds in the Amazon rainforest to studies and exploration in Africa and throughout North America.
In her fifth-grade class, she would hand out props and within seconds have the entire, otherwise unfocused class fully engrossed in designing an environmentally sound city, with group presentations and critiques by the end of the hour. She could describe to anyone the concept of LEED certification of buildings (Leadership in Energy and Environmental Design). She showed student interns how to study subaquatic plant life on the Connecticut River. She could speak passionately and articulately about environmental science to groups of any persuasion and demographics—always from the heart, with few if any notes.
Eleanor's scope and vision for the environment were boundless. I believe that by the time she herself realized the magnitude of what she had to impart to others, the cancer was already at work. Much more than a teacher, Eleanor was an educator. She wasted no time these past years as she wrote, spoke, organized, taught, cajoled, hired, raised money, and connected with environmentalists around the world. Several thousand Connecticut students have already benefitted from her efforts. So many others have been enlightened and informed, and were drawn into the environmental cause, by Eleanor Robinson.
At last, an organization, the Roger Tory Peterson Estuary Center, now exists in bricks and mortar with people and financing, as Eleanor's legacy and great gift to the environment, and especially to the understanding of environmental issues along the Connecticut River.
As much as she accomplished, which was a great deal, much more work will now be carried on into the future by others who have come to share her vision.
Subscribe Today