You Don't Have to Go to Yellow Knife...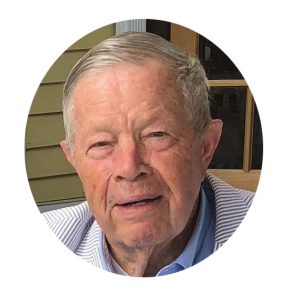 …to go dogsledding. Weather permitting, you can arrange to do just that with Great River Outfitters in Windsor, Vermont. Nor must you fly to Gmunden, Austria, to find world-class white water rafting, canoeing, and kayaking; Zoar's Outdoor in Charlemont, Massachusetts, offers these and much more. The variety of outdoor activities available in the Connecticut River watershed, from adventure sports to hiking, biking, climbing, soaring, birding, and delightfully-boring raft trips, may be unrivalled.
On top of that, the inns and B&Bs waiting in every nook and cranny of the watershed provide all the comforts of home…and then some. The Deerfield Inn provides excellent lodging service and meals in the center of historic Deerfield, Massachusetts. The Brandt House in Greenfield, Massachusetts, also takes one back to the 19th century in comfort, as does the historic Snapdragon Inn in Windsor, Vermont. The sumptuous Quechee Inn at Marshland Farms in Quechee, Vermont, is minutes away from the Quechee Gorge, hot air ballooning, skiing, and the Simon Pearce restaurant and glass factory. With any luck (or good planning), the powerful Sugar River might run right under your room at the Common Man Inn in Claremont, New Hampshire, before it spills into the Connecticut River. For all of these, be sure to arrive in time for afternoon tea!
In these days of declining interest in international travel, there are great options much closer to home. If you would like assistance in planning travels in the watershed, we will be happy to help at no cost. We're amateurs. On the other hand, we may assist in obtaining package discounts. Email Barbara at barb@estuarymagazine.com.
As a new venture, Estuary is necessarily going through a period of gradual reader build-up. We were nonetheless pleasantly surprised to note that our first mailing went to more than one hundred zip codes in thirteen states.
I'll not dwell on the wonderful testimonials to the first issue…only to say they were as intimidating as they were gratifying as we realized how this second issue, with its theme of recreation, would be measured against the first. Once again, we count on our readers to tell us how we did, and always, how we can do better. We also look forward to submissions of articles and photos through our website at estuarymagazine.com.
The theme of our fall issue is birds and bird migration. This issue will feature a profile of the world-famous naturalist and resident of the watershed, Roger Tory Peterson. The winter issue will focus on the future of hydropower along the River, with accommodations to requisite environmental issues; we will also look back at relevant aspects of the industrial revolution, so much of which benefitted from water power.
"There is so much to do, and so little time."
–Dick Shriver, Publisher